Dorothea Tanning
(1910-2012)
I
lithograph printed in moderate greenish blue, dark greyish red, light yellowish pink, dark grey reddish brown, brilliant bluish green, pale yellow and black, 1986
edition of 25 on Arches, signed and numbered: 1-25 and 5 artist's proofs on Arches, signed and numbered: AP1-AP5 and an unspecified number of proofs including 5 signed trial proofs on Arches, 1 signed color trial proof and 1 signed B.A.T.
plate size 20⅜" x 27¾" (51.5 x 70.5 cm.)
printed by Maurice Sanchez assisted by Donna Shulman and Jamie Miller at Derriere L'Etoile, New York
Literature: Dorothea Tanning: Hail, Delirium!, New York Public Library, 1992, catalog no.58, pp.77, 104
Experiment with textures here revealed some ways of passing from something to nothing or vice versa, an ever thorny problem in the lithography medium.
-Dorothea Tanning,
Hail, Delirium!
, 1992, catalog raisonne
I
clearly must be a signature piece, in which Tanning signals the continuing wakefulness and alchemical power of her inner eye - the eye which has the power to transform sight into insight, the power to transform whatever it touches into a purely sensuous material that seems the very substance of primary process - and appropriately absolutizes it into a thing in itself, that is, indicates that it is as numinous as her surface.
-Donald Kuspit,
The Amorphousness of Being Other: Dorothea Tanning's Prints
,
Hail Delirium
, catalog raisonne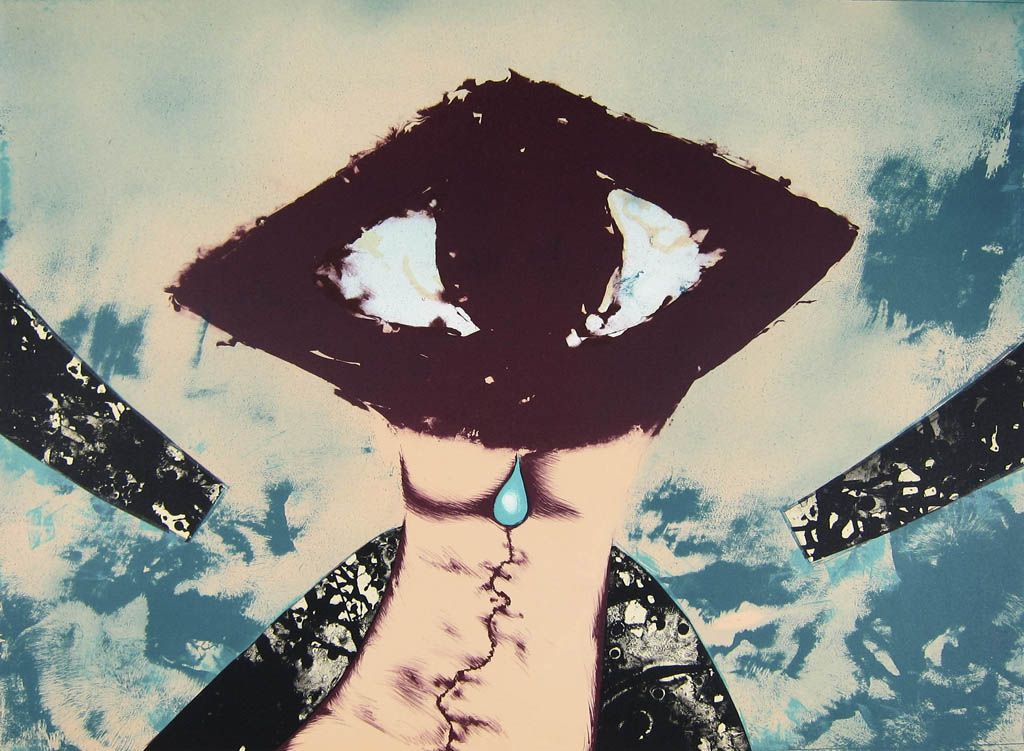 enlarge in new window